Founded in 1975, LAWSGROUP is one of the leading apparel manufacturers in the world and stands as a major player in the industry for more than 45 years. As one of the leading suppliers to world renowned fashion labels, LAWSGROUP builds its reputation on optimizing cost, quality and turnaround time in today's fashion markets.
With its success in supply chain management solutions, LAWSGROUP has further expanded its businesses and investments to Retail & Branding and Property Development since the 1980s, including but not limited to the operations of chained fashion and lifestyle boutiques, development and management of Intellectual Properties, Shopping Malls, Office Buildings, Parking Lots, Co-working Spaces, and other global investments.
LAWSGROUP currently employs more than 20,000 staff, with offices, factories and retail shops around the world.
Message from THE Chairman
The interpretation of fashion has definitely more than one meaning. As we stand at a time of change driven by ceaseless innovations and global competition today, the boundary goes far beyond assembling patterns on a sewing machine. What we are seeing is an ever-closer partnership across different parties on the supply chain: from fabric / fashion  designers to product planners; from merchandisers to production schedulers; from retailers to shoppers. There's a very strong drive for getting closer to one another, in order to not just get our own share in the process, but to live that true life of being part of the fashion world.
To have LAWSGROUP apparel in every closet. 
To become a global fashion conglomerate, leading in innovation and a relentless approach to quality.
Happiness, Integrity, Teamwork (H.I.T.)
Motto - "Passion for Fashion"
Bringing more senses of Fashion by engaging our employees and partners to contribute to the growing community of fashion apparel business.
Exploring innovative means of finding new breakthroughs to give rise to a better future for the fashion world.
Young Law
Chairman of LAWSGROUP
Sustainability is not only a long-term commitment, but also a growth opportunity. In 2016, we launched the "15-year Sustainability Plan", with the vision of cultivating the core concepts to our staff and implementing our action plans from a systematic approach.
This year marked the end of the first phase of our 15-year plan. Looking back on the past 5 years, our four business units all have remarkable achievements in sustainable development – from upgrading the manufacturing equipment and facilities, to substantially reducing emissions and usage of resources, to enhancing our staff's awareness through internal trainings, and to creating shared value with the society. All these accomplishments enabled LAWSGROUP to be recognized by different international awards and accolades, asserting the success of our efforts.
Moving forward to the second stage of the Plan, apart from implementing our strategies for CSR & Sustainability with clear targets and measurable results, our focus will be motivating our staff to adopt the Design Thinking approach in solving sustainability problems. It is the stage to converting self-awareness and consciousness on sustainable development into creative action plans with new standards. We strongly believe both "Passion" and "Creativity" are the keys to uphold long-term sustainability.
The global economy and fashion industry encountered unprecedented challenges in 2019 and 2020. As part of the global garment supply chain, it is our time to strive for higher efficiency in sustainable manufacturing. By scaling up the application of Internet of Things (IoT) in our management and business operations across the world, we see opportunities in consolidating resources and improving productivity, and to further empowering Creating Shared Value (CSV) in our business model and for our society.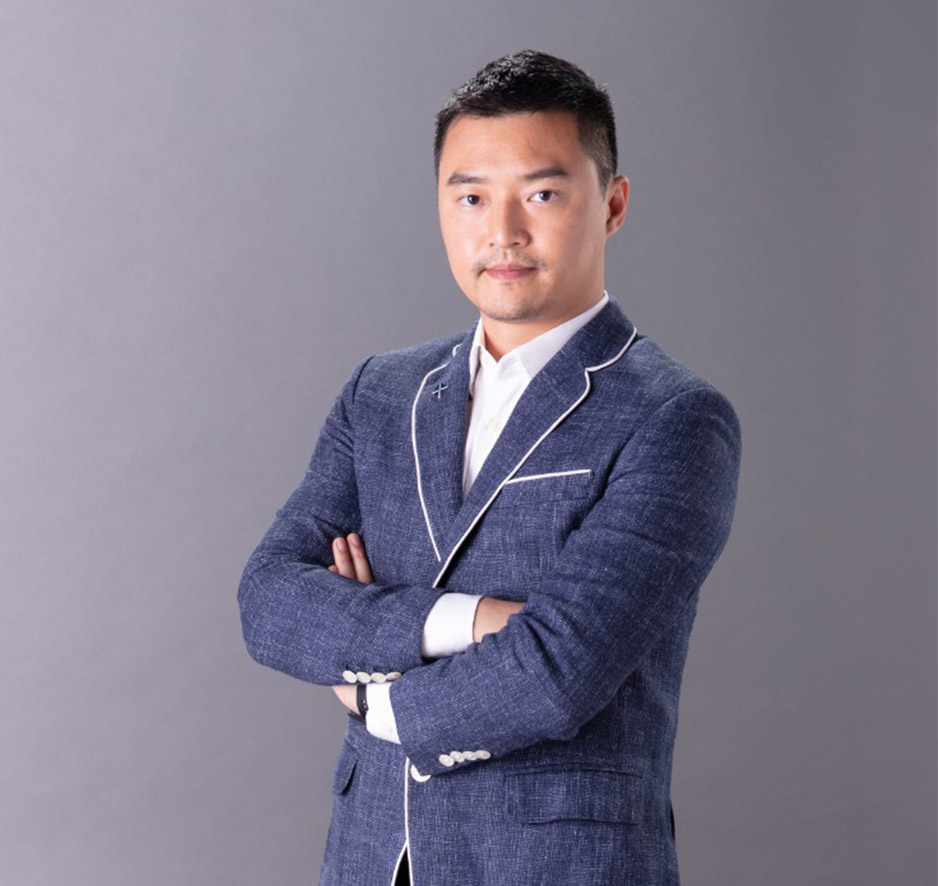 Bosco Law
Deputy Chairman and CEO of LAWSGROUP
Since our establishment in 1975, LAWSGROUP has grown into a diversified enterprise with the vision to "have LAWSGROUP apparel in every closet".
2020
Boutique office tower Connaught Marina was completed
2019
822 Lai Chi Kok Road was acquired
2018
2 factories set up in Bangladesh
2017
Knitpassion Co Ltd. was set up in Vietnam / D2 Place won the Grand Award in the inaugural BSG Award
2015
Opened a factory in Myanmar
2013
D2 Place ONE opened as the first revitalized shopping mall cum office complex
2011
First manufacturing factory was set up in Bangladesh
2008
Opened two factories in Vietnam
2005
Set up four factories in China
2004
Established retail business ZTAMPZ and bread n butter
1999
Factory was set up in Mexico
1998
Laws International Holdings Ltd. was privatized
1997
Opened three factories in Thailand
1994
Laws Industrial Plaza was taken down and rebuilt in 1996 as the 36 - storey Laws Commercial Plaza
1991
Laws Property Group was spun off for listing on HKEx
1988
A textile factory was set up in The Philippines
1987
Listed on HKEx as Laws Fashion Knitters Ltd.
1982
Opened a factory in Portugal
1980
Factory was set up in Sri Lanka
1978
First production factory was set up in China
1975
Laws Fashion Knitters Ltd. was founded
Happiness, Integrity, and Teamwork are the three corporate core values of LAWSGROUP, which define the internal corporate "H.I.T. Culture" and the framework for different staff trainings and overall management.
Positive Thinking with Strong Passion
High Ethics with Effective Communications